Press Release
Dr. Siavash Arani, M.D., Recommends Investigating Immediate Treatment Of All COVID-19 Patients Including those highly at risk or Asymptomatic with Antiviral Treatments To Control Growing Pandemic
Los Angeles, CA – Siavash Arani, M.D., one of the nation's renowned physicians in practicing contagious viral infectious diseases, including the human papillomavirus (HPV), has issued a recommendation to the...
Tuesday, March 24th 2020, 11:35 PM EDT
Los Angeles, CA – Siavash Arani, M.D., one of the nation's renowned physicians in practicing contagious viral infectious diseases, including the human papillomavirus (HPV), has issued a recommendation to the Centers for Disease Control and Prevention (CDC) and World Health Organization (WHO) to implement a similar strategy which was done to control HIV.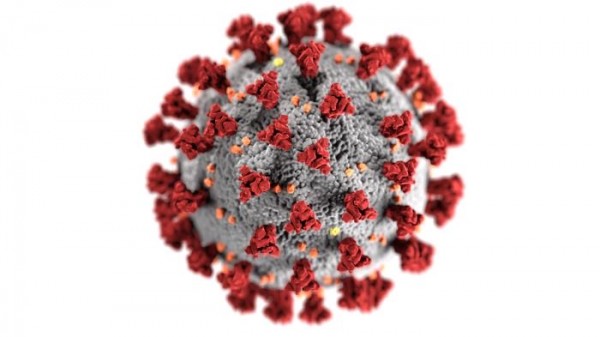 This recommendation, made in response to the growing COVID-19 pandemic, suggesting the CDC and WHO to consider recommending immediate treatment of all COVID-19 patients with current available effective treatment, as well as post-exposure prophylaxis for SARS-CoV-2 with Antiviral, to better control the evolving pandemic. Dr. Arani, Director of the D.A.M.L Infectious Diseases Laboratory in Los Angeles, California, is recommending treatment not be delayed on infected patients with SARS-CoV-2 to prevent community spread and higher mortality rates.
"I have placed many patients on HIV post-exposure prophylaxis over the past 15 years, and I have not seen a single patient seroconvert and become HIV positive," remarked Dr. Arani. "Prophylactic treatments work, and they are needed in response to the growing COVID-19 pandemic, we can't really wait till patients get really sick then we initiate treatment either."
HIV post-exposure prophylaxis success led to starting HIV pre-exposure prophylaxis later on. Those with HIV positive partners receive specific antiviral drugs to prevent them from getting infected.
"It is straightforward, as it will probably take more than a year to have a COVID-19 vaccine become available to possibly attempt to control the pandemic," added Dr. Arani. "We then have to control the viral transmission within smaller population circles, as the epicenter of that would be every single positive patient in the community. They must be proactively treated to prevent broad community spread and transmission. Not only do we need to consider treating all COVID-19 patients but we have to think about treating highly at-risk individuals in contact with them and at serious risk of becoming positive.
"As more COVID-19 RT-PCR tests, as well as rapid IgM antibody testing, become available then we can test more people in the community who are at risk to implement treatment."
Discharging patients without treatment will prolong the COVID-19 pandemic and accelerate Coronavirus infectious rates and course times. Dr. Arani warns that it cannot be assumed that positive individuals will self-isolate and not come into contact with healthy individuals in the outside world during the two weeks following a positive diagnosis. Such an assumption is naïve and ignores traditional data on transmission rates. Rather, infected patients, upon immediately stepping out of the hospital, continue to put the public's safety at risk on a variety of fronts, particularly as it relates to their contacts with transportation methods, family members, food suppliers, and healthcare providers and many more.
The COVID-19 pandemic started four months ago in Wuhan, China, before passing through many other countries regionally and evolving into a global pandemic. With the significant prevalence and high mortality rates in Iran and Italy, COVID-19 has also arrived in the United States and Canada and is spreading rapidly despite population controls and self-isolation measures, such as those mandated by the Governor of California, who ordered some 40 million residents of the state to lock down and avoid all non-essential travel and community contacts for about 2 weeks.
"We don't know how long more this is going to take and I predict this will not get better if not worse by then which will cause significant damage to functional aspects of our society," exclaimed Dr. Arani. "I predicted the COVID-19 epidemic in the United States while this was in China, and I advised all my patients to get prepared. We should have closed our borders much earlier which could have bought us little more time to prepare, but even that is not practical for the long-term. Instead, we must now act quickly and start treatments early to control this disease to pass from positive symptomatic or asymptomatic patients to those at high-risk and communities."
While polio, measles, smallpox, were brought under control by the introduction of their respective vaccines, this could still be the path for COVID-19. But we cannot wait. Dr. Arani, who has given Lopinavir for HIV post-exposure prophylaxis for more than a decade with perfect outcomes is recommending the CDC and WHO focus further on clinical trials on SARS-CoV-2 for post-exposure prophylaxis and early treatment possible effect on viral transmission. The aforementioned drug and other antivirals are currently being investigated for SARS-CoV-2 treatment. This must not be delayed as the effective treatment of positive patients and very high-risk individuals may prove essential for flattening the curve of COVID-19 infections worldwide. The CDC and WHO must act fast on focusing related clinical trials to mitigate the spread of this evolving pandemic.
Media Contact
Company Name: D.A.M.L
Contact Person: Siavash Arani, M.D.
Address:4524 San Pedro Place
City: Los Angeles
State: CA 90011
Country: United States
Website: www.Drarani.com

Information contained on this page is provided by an independent third-party content provider. Frankly and this Site make no warranties or representations in connection therewith. If you are affiliated with this page and would like it removed please contact pressreleases@franklymedia.com